Oct 18,2022 by meilun
Best Black Bridal Party Dresses— 5 Dress Styles They'll Fall in Love with
Best Black Bridal Party Dresses— 5 Dress Styles They'll Fall in Love with
Black bridesmaid dresses are classics—There's no denying the allure of a black bridal party dress. By incorporating new trends with a classic color, you're looking at a combination that packs a punch. You can make a black bridesmaid's dress more playful by covering it in sequins, can make black bridesmaid dress more playful and unique. If you want to more fashion-forward vibe, there are the amazing options of bodycon, one shoulder, and fringe, fishtail hem, too.
We've hand-picked a beautiful assortment of black dresses and gowns for you and your bridal party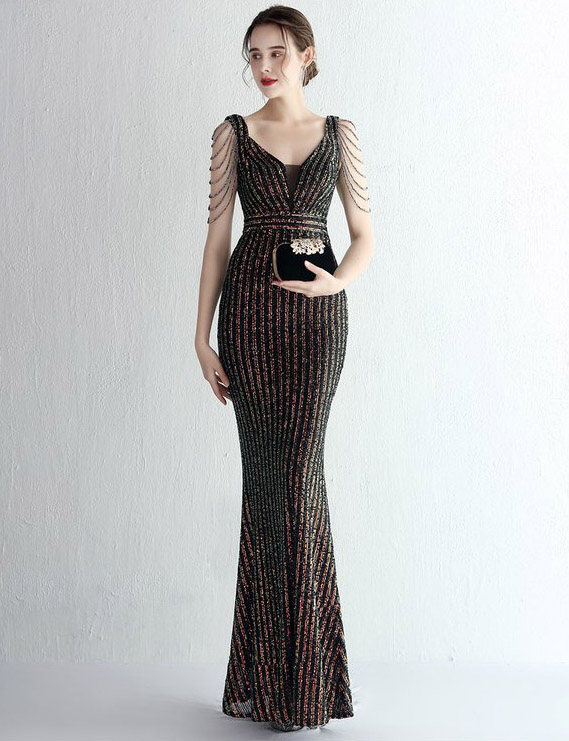 Sequins Mermaid Gown Long Evening Dress
Shiny and unique, the long cocktail dress is fitted and sexy, empire waist design,
Sexy deep V neck and invisible zipper on the back of the floor length formal dress, two cozy pads on the chest parts.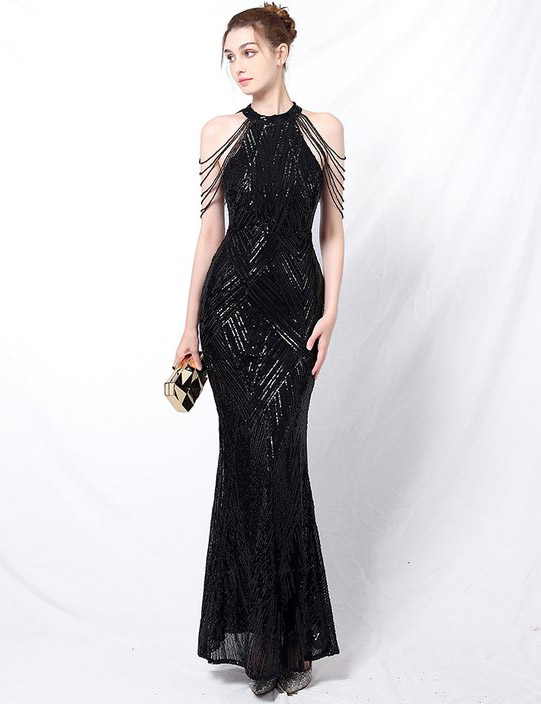 Off Shoulder Sequin Long Evening Dress
Slim fit, This evening dress will better highlight the curves of your figure
and show the advantages of your figure incisively and vividly. You will be the
most dazzling heroine in the wedding party.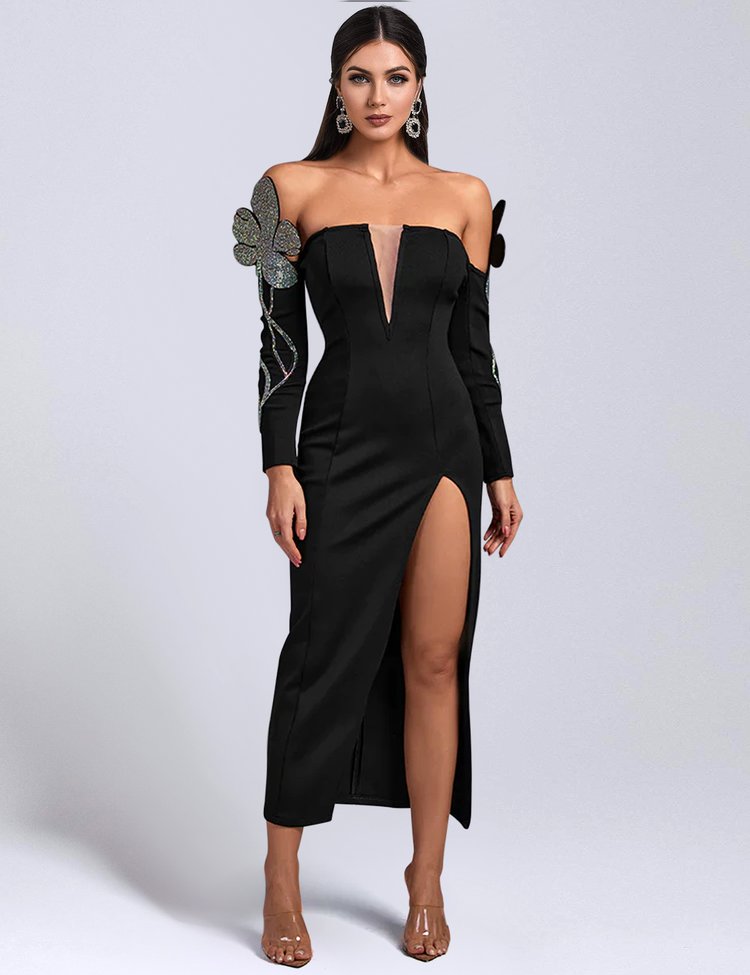 Black Off Shoulder Maxi Bandage Dress
Bandage fabric shape a sultry square neckline, off shoulder and figure-flaunting maxi dress.
High side slit gives this little party dress some seriously sexy vibes! Pair with stilettos and your favourite mini bag.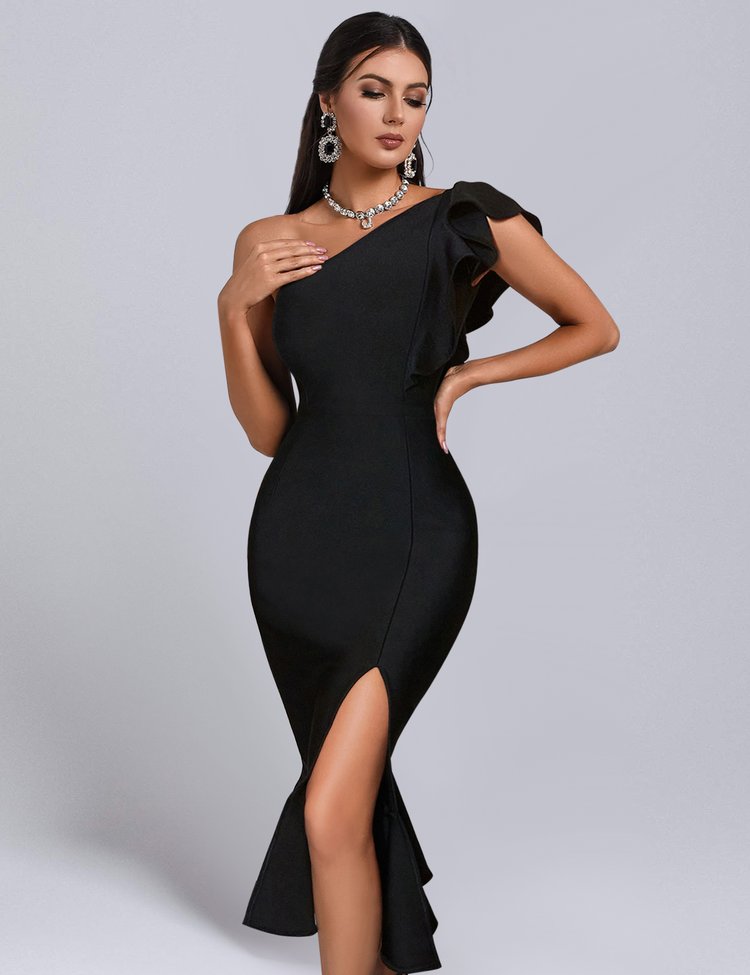 One Shoulder Ruffles Slit Bandage Dress
This elegant one-shoulder ruffled bandage dress features a bustier-style neckline
with a side slit to create an unforgettable silhouette. Just add a pair of heels and a mini bag to complete this fiercely feminine look.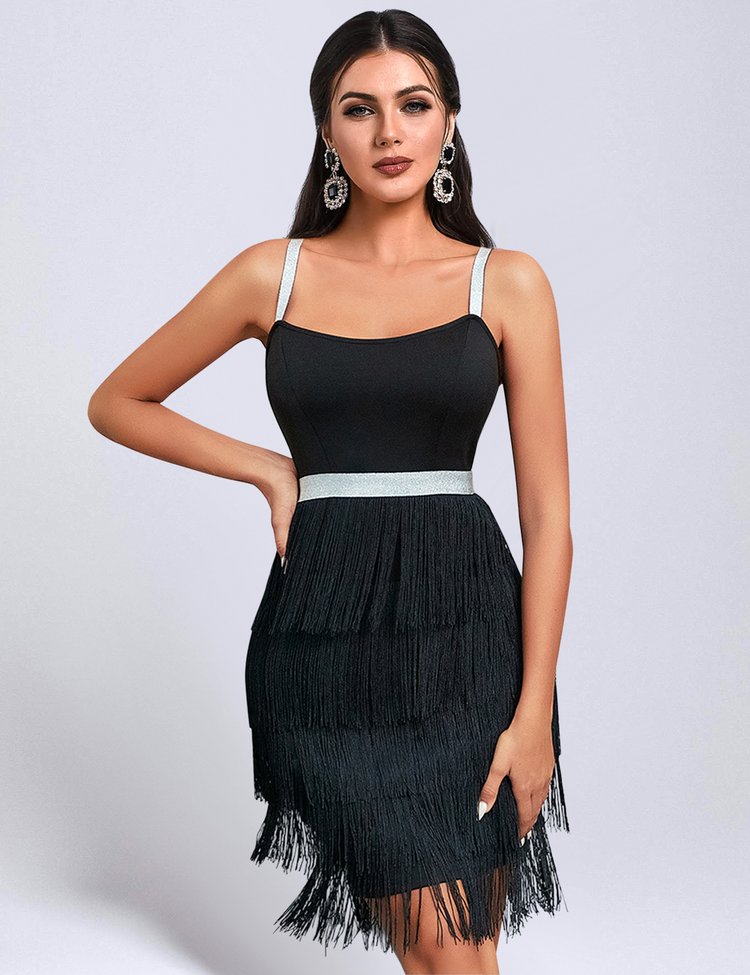 Strap Sleeveless Black Fringe Dress
Short fringe design fringe dress - a fantastic mini dress. Reminiscent of the roaring 20's,
stretchy and comfortable fabrics. Pair it with exquisite jewelry, a handbag, and beautiful boots or heels, and you are sure to be the most glamorous star.